BABY BABY
Lezioni di sci per bambini piccoli - Ski lessons for small children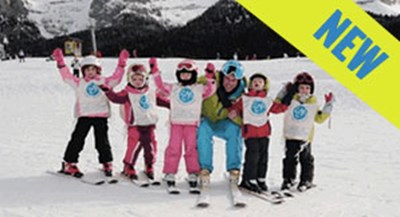 Con la nostra Scuola Sci a Madonna di Campiglio anche i più piccoli imparano a sciare!
Non ci siamo dimenticati dei più piccoli, la nostra Scuola di Sci per bambini offre un corso di sci specifico per i piccoli sciatori dai 3 ai 4 anni.
I nostri Maestri di Sci per bambini metteranno in campo tutte le loro conoscenze tecnico didattiche per l'insegnamento ai più piccoli che impareranno a sciare giocando con maestri di sci esperti sempre attenti alla loro particolare sensibilità e sicurezza.
With our Ski School in Madonna di Campiglio even the youngest children can learn how to ski!
We did not forget about the youngest ones, our Ski School offers specific courses for younger children between 3 to 4 years of age.
Our Ski Instructors will put in place all their specific training, both didactic and technical, for a bespoke teaching for the youngest skiers, who will learn how to ski having fun with expert ski instructors, always attentive and committed to their sensitivity and safety.